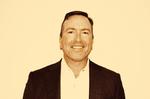 Schedule a Meeting

Matt was born on December 12th, 1971 in Derby, Connecticut. He was raised in Stratford, CT and shortly after graduating from Providence College in 1993, his financial services career began in Boston, MA. with Fidelity Investments.
Matt and his wife, Kelly, have lived in Palm Beach County Florida since 2001, been married since 2002 and are blessed with two amazing children, Amanda and Benjamin. The Kondrath family is an active one that enjoys all sports especially golf, volleyball and baseball as well as traveling, fishing, volunteering and movies that make them laugh!
Education & Licensing
Graduated Providence College in May 1993 with a B.S. in Sociology
Securities licensed since 1997
Series 6, 7, 63, 65, Life, Health, Fixed and Variable Annuity
Professional
Now in his 25th year in the Financial Services industry, Matt recognizes most people seek a Financial Professional for help with:
Growing their assets
Protecting their assets
Mitigating taxes
Protecting & being charitable with their heirs/family/causes important to them
Maintaining their lifestyle and dignity once retired or in a 'work optional' phase of life
Financial Planning & Asset Management
Matt manages fee-based investment advisory accounts for individuals and small businesses that want help achieving these goals. We will handle all aspects of investment portfolio development, research management and monitoring while personally handling client appointments and the development of comprehensive financial plans.
This involves reviewing all areas of a client's financial landscape consisting of Estate Planning, Insurance, Taxes and Retirement accounts. Managing this practice as an independent financial advisor allows Matt to put his client's needs first with virtually no conflicts of interest.